Our Commitment to Ingredient Transparency
When our founders set out to create a collection of wines, they knew from the start that they would have to be clean, delicious wines. As they dug deeper into common practices within the industry, they made another vow: on top of producing wine made with organic grapes and as few ingredients as possible, Avaline would also openly share each ingredient that goes in each bottle.
If listing a wine's ingredients seems like a given, that's because it should be: after all, the practice is standard for almost every other consumable product. But that's not the case with wine. While food and nonalcoholic beverages are regulated by the Food and Drug Administration (FDA), the wine industry is overseen by the Alcohol and Tobacco Tax and Trade Bureau (or TTB). The TTB does have some mandatory disclosures, yet it does not require companies to declare all ingredients used to make a wine.
As a result wine companies often use their websites and bottle labels to communicate information about their vineyards, heritage, or the craft of winemaking, while remaining silent on actual ingredients used. This often leaves consumers to assume varietal descriptions and sulfite content on the label are de facto ingredient lists, even as they unknowingly sip wine with added sugars, colors, concentrates, heavy metals, non-organic materials, and animal by-products.
The truth is, most winemakers add dozens of ingredients including colorants, concentrates, stabilizers, acidifiers, balancers, and other ingredients to wine to boost its look, aroma, flavor, and consistency. That means your favorite bottle could be tampered with up to 70-plus ingredients (approved by the TTB and other government agencies), such as oak powders for flavoring and diammonium phosphate (DAP) to accelerate fermentation. Not all ingredients added to wine are inherently questionable. But what's most important, is giving our community clear information about what they're putting into their bodies.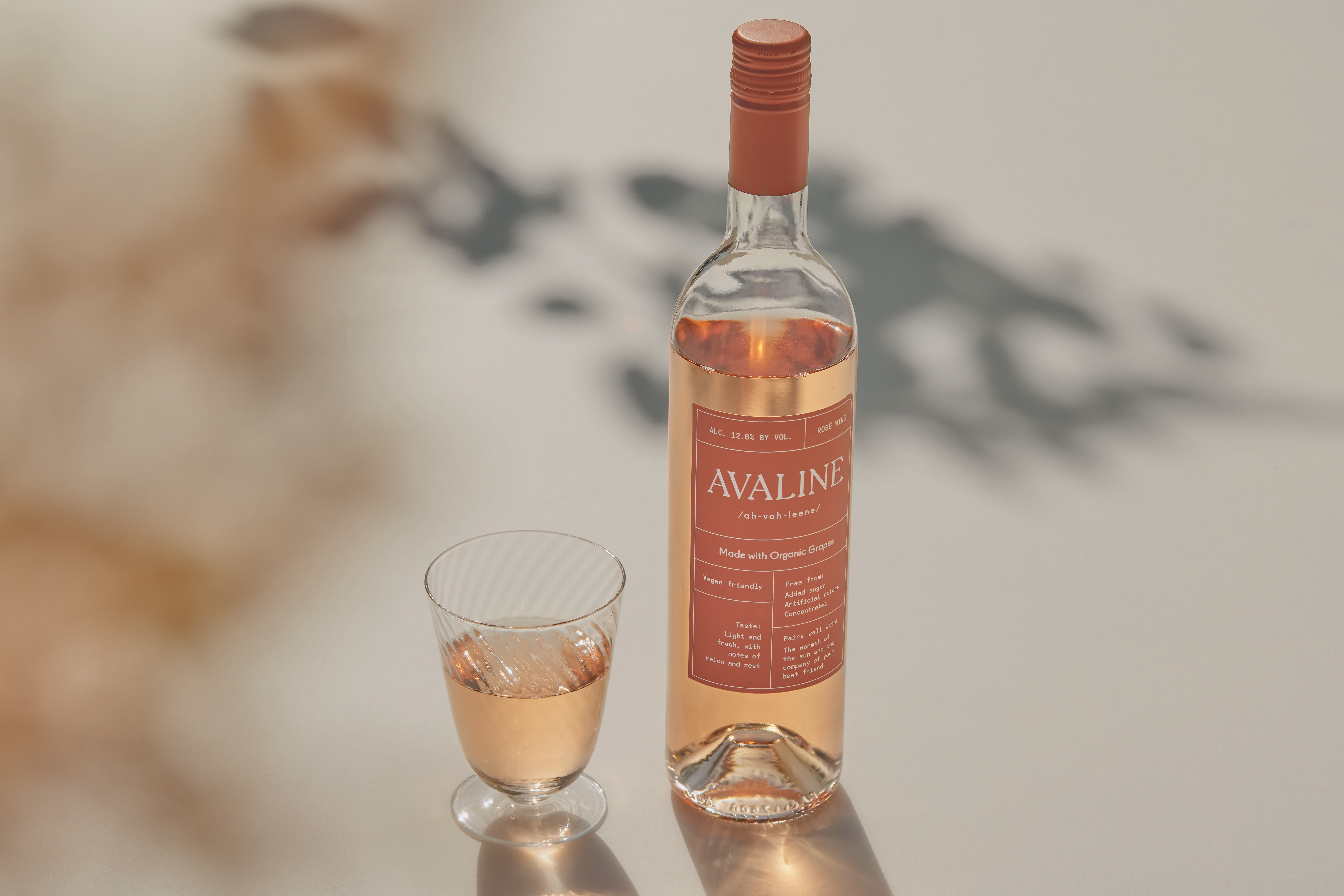 "It's our way of saying 'Your well-being matters to us.'"
Cameron Diaz
As our cofounder, Cameron, says, "We don't want you drinking something and not knowing what's inside — because that's not fair and we think you deserve better." This is why we've decided to tell our community exactly what they're drinking — and not because a regulatory agency is forcing the matter, but because it's the right thing to do. (As of now, winemakers across the globe don't have to share full ingredient lists for their wines, though this may soon change: legislation is being written that would require ingredient transparency in the EU, something we wholly endorse.)
As such, the ingredients that go into a bottle of Avaline are clearly shared on our website, along with an explanation of why it is being used in the winemaking process. For fermentation, as an example, we use either native yeast or yeast certified for use in organic production. Pea protein can then be tapped to clarify and stabilize wines as in the case of our Avaline Rosé. On each product detail page you can clearly find a full list of ingredients. "We're providing something that is thoughtful," as Cameron says. "It's our way of saying 'Your well-being matters to us.'"
Your comment was posted successfully! Thank you!
lana lodato

Hello I love your movies , cooking videos, and now appreciate that you are making wine safer. I had breast cancer and never drink. But sometimes you need to. Lol. This makes it possible. Thank you for caring.

09/15/21

Niki Wallace

Looking forward to tasting the difference. Organic, women owned, making a difference… just what I'm looking for.
Niki

09/03/21

Jessica Blumenthal

This is very informative. Thanks for sharing!

09/03/21
Happy hour for your inbox.
Please enter a valid email address.
Something went wrong